Discover your new and favorite glass artists here. We commission local artists who create pieces that reflect the beauty of our lovely Cape Cod!
Prices range from $25.00 to $180.00
Sayuri Kingsury Glass
Sayuri began blowing glass at 18 years old in Japan. She lives here on Cape Cod and creates lively, small vases, paperweights, and ornaments of many beautiful colors and shapes.
Bryan Randa Glass
Bryan has plunged into glass making with a strong background in sculpture, ceramics and graphic design. He creates wonderful sea creatures of many sizes, vases and bowls in his Caraumet studio on Cape Cod.
Luke Adams Glass
A talented Boston based glass artist, Luke inspires us with his vibrant glass creations. Wonderful for hanging in a window to capture the warm cape cod sun!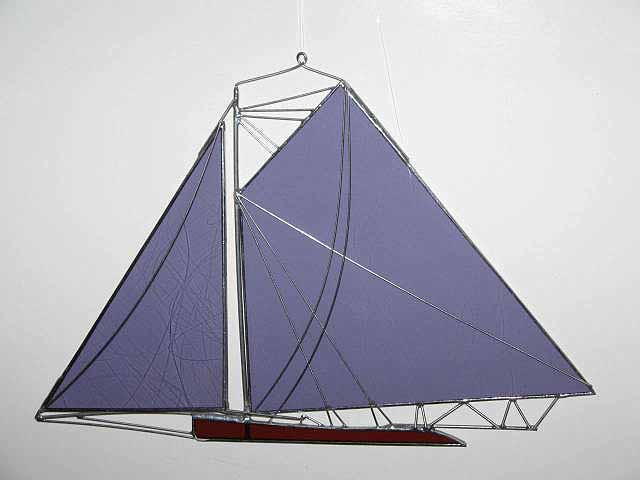 Jay Smith Glass Sailboats
Jay Smith handcrafts three-dimensional stained glass replicas of classic sailing ships using photographs, sail plans and drawings of original vessels. His studio is located in Northampton, MA.
Hudson Beach Glass
Their octopus bowls are created in Hudson New York and reflect the movement of the octopus in beautiful rich colors.