At Under the Sun our jewelry collection features many pieces by New England and American artists, some of which are one of a kind! These photos are representative of artists work. Styles and colors may vary. Please stop in to browse our full selection!
Prices Range from $10.00 to $500.00
Gladys Panis
Gladys Panis designed and created silver jewelry in Falmouth for nearly seventy-five years, until her death at the age of 101. She was born in Swanville, ME in 1900, and graduated from the Massachusetts College of Art in 1923. She married classmate Stavre Panis in 1927, a fourth-generation silversmith, thus beginning nearly 50 years of working together to craft fine silver jewelry and gift items. In 1976 she was commissioned by the Marine Biological Laboratory to design a pair of candlesticks for the Emperor and Empress of Japan. Michael O'Donnell, a master craftsman, apprenticed under Mrs. Panis and is continuing to produce her exquisite designs.
Silver Seasons
Michael Michaud of Silver Seasons creates beautifully detailed jewelry and table art, in designs that reflect his love of nature. He graduated from the Rochester Institute of Technology, a school for American craftsmen. He now resides in Connecticut where he continues to expand his creations of plants and sea life.
Skagen
We carry many styles of men's and women's watches with leather, stainless steel and titanium mesh bands. All come with Skagen's limited lifetime warranty.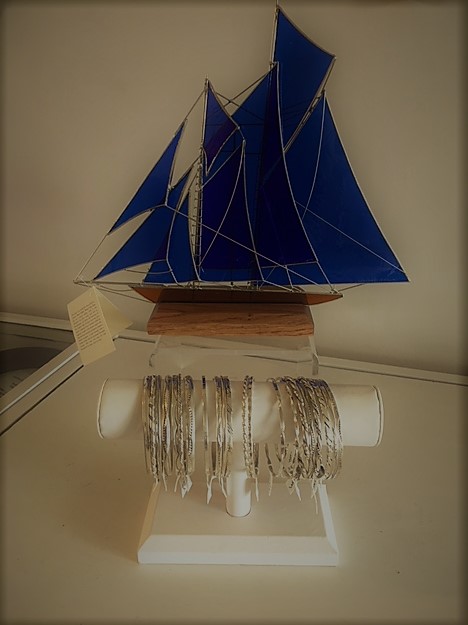 Silver Bangles
We carry a large selection of lovely silver bangles in various designs.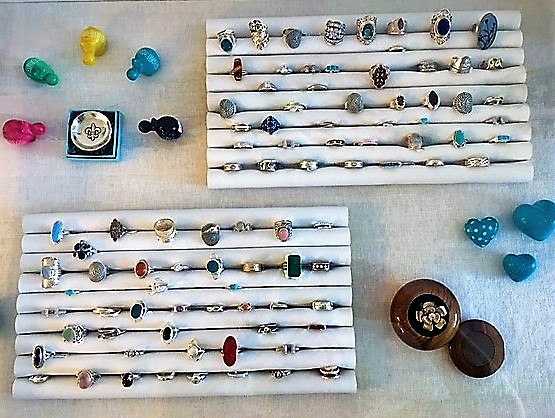 Rings
At Under the Sun we feature a large selection of rings to accent any style!
Rock You Wear
Hand carved rock jewelry for men and women. Brandon Thursby is a New England artist from Narragansett, RI.
Bahari Jewelry
Mary Harrington is a local jeweler creating unique pieces for every day wear and special occasions. Her inspiration comes from the ocean, in its many forms.
Cesar Palma creates these beautiful buoy necklaces in silver, incorporating various stones into his work. These lovely necklaces come to life when worn, with movements similar to that of an actual buoy in the water!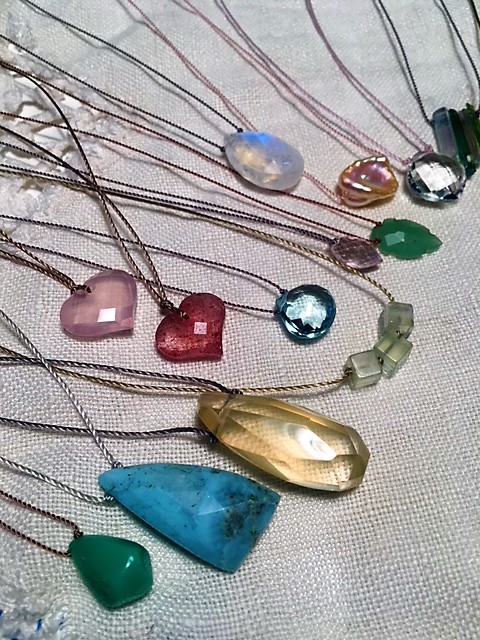 Artist Lily Bieber Ham's jewelry is motivated by her love and knowledge of nature, and her desire to create beautiful things that can be worn every day. Each piece is made with attention to detail and is delicate, yet practical. Lily B. & Co. is for the no-nonsense kind of woman.
The jewelry is all handcrafted in Lily's cozy studio, or on the road wherever her work takes her.