At Under the Sun not only will you find one of kind handcrafted pieces and paintings, but you will also find a selection of unique art from Palm Frond fish to hand painted jellyfish ornaments. Pictures below are only representative of a few selections. Come visit the shop to experience our full line!
Arts of Palm
Artist Colleen Corson crafts these handmade fish from recycled palm fronds.
Price Range: $60.00 - $120.00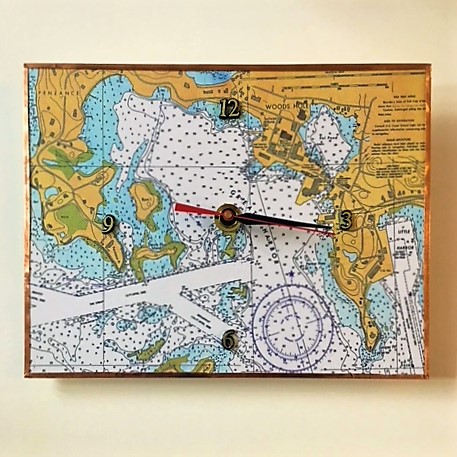 Handcrafted nautical chart wall clocks representative of local Falmouth and Cape Cod waterways.
By Joyce Stratton
$35.00
Jellyfish Ornaments
Handcrafted by Joyce Stratton
Price Range: $21.00 - $87.00
Hand painted prints by Joyce Stratton. Various local Woods Hole landmarks stop in to view our entire collection!
Price Range: $17.00 - $35.00